As I sit and write this posting at Doc's Eat and Drink at 10,200' in Leadville, CO, it's a pleasure to look back on a great summer season of concerts, clinics, and travel. I was fortunate to spend three weeks performing, teaching and forging relationships and collaborations in Japan. Immediately upon returning, I performed for three weeks with the Music in the Mountains (MITM) Festival Orchestra in Durango, CO. This season also included teaching and performing as faculty with the MITM Conservatory. The faculty and students, led by director Matt Albert, were quite impressive! As always, the orchestra was a pleasure to perform with, and our conductors Guillermo Figueroa, Karina Canellakis, Richard Kaufman, and Carl Topilow were terrific.
Before departing for Japan, I was notified of two proposal acceptances for this year's Percussive Arts Society International Convention (PASIC) in San Antonio, TX. I will present a clinic titled, "Free Rebounding: The Relaxed Full Stroke" focusing on reducing/measuring tension levels in the stroke, channeling "energy" elsewhere in the body, bringing a heightened awareness to Visual, Aural, and Kinesthetic learning (VAK), and effective use of cloning. 
Additionally, the Animas Percussion Quartet will perform Michael Udow's work, "Four Movements for Percussion Quartet" as part of Focus Day. The quartet, comprised of Steven Hemphill (Northern Arizona University, Flagstaff, Arizona) Jonathan Latta (University of the Pacific Conservatory, Stockton, California) John Pennington (Augustana College, Sioux Falls, South Dakota), and I (also the percussion section for MITM) rehearsed throughout the MITM Festival and look forward to November!
The schedule is filling up for fall and more is on the way. Stay tuned!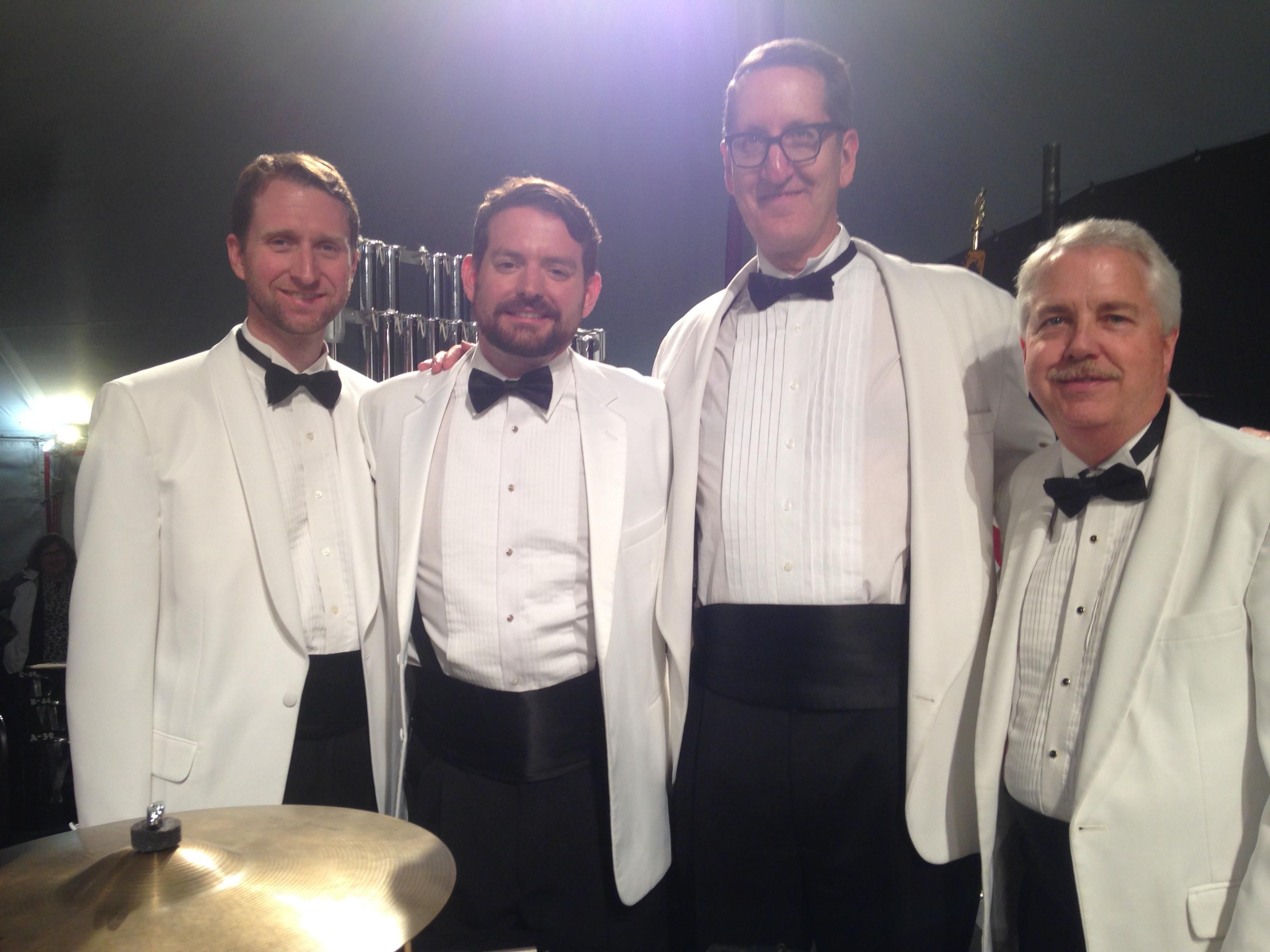 The MITM Festival Section and Animas Percussion Quartet