Grades are submitted and the 2014-15 academic year has come to a close. While my document remains for my DMA at UNLV, the summer is set to be quite exciting after a busy school year.
My studio at Adams State University achieved much success with over 50 performances, exciting concerts, tours of Colorado and Las Vegas, hosts to numerous guest artists, and students participating in WGI indoor groups. My two graduating seniors are off to great things--one teaching and performing in Brazil and the other to The Hartt School of Music to begin master's degree studies. We also concluded the semester with the start of a recording project to be completed next academic year.
This past fall semester, I was delighted to join the percussion faculty at UNLV and as a result made countless commutes to Las Vegas to teach undergraduate lessons and participate in repertoire class. I've learned an incredible amount about percussion, pedagogy, and the music business as a result of my time with Tim Jones, Dean Gronemeier, Gary Cook, and Kurt Rasmussen.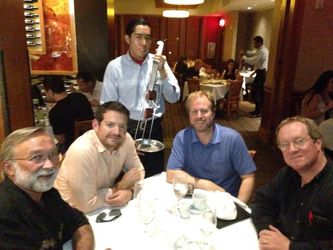 Another personal highlight was the opportunity to travel back to Australia to interview composer Nigel Westlake in Sydney and conduct research for my DMA document at Australia's National Film and Sound Archive in Canberra. I was also able to spend time with Gary France and check out his new percussion school- The Groove Warehouse. In addition to a wonderful time with Nigel and Gary, it's such a pleasure to spend time in Australia as the beaches are truly gorgeous, the people amazing, and the atmosphere perfect. I cannot wait to return.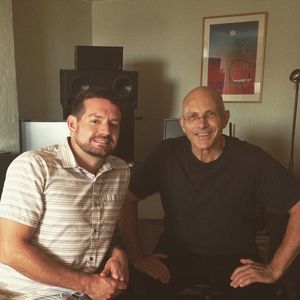 In addition to discussing Nigel's percussion writing, I was pleased to become familiar with two of his newer and large works that I'd highly recommend:
Compassion is a collection of songs by Nigel Westlake and Indie artist, Lior. The works are quite beautiful and worth purchasing immediately.
Missa Solis: Requiem for Eli is a spectacular composition written in memory of Nigel's late son, Eli. Also worth purchasing and appreciating.
Finally, I'll be using this medium as my blog posts and transferring over relevant posts from my old blog site. Watch for updates.